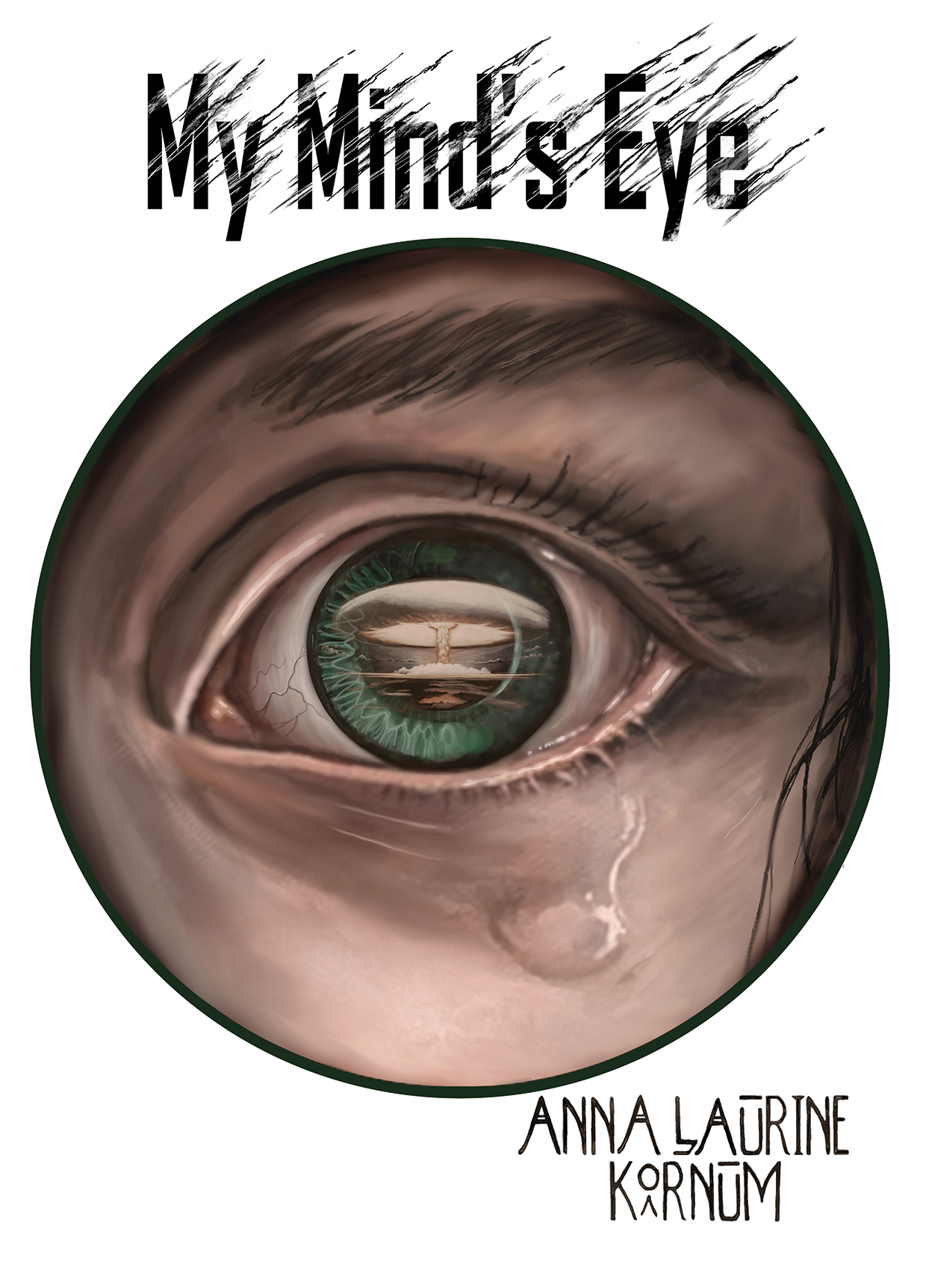 March 25th, Danish comics author/artist Anna Laurine Kornum won the Danish Horror Publication of the Year 2022 award for her comic book My Mind's Eye, published by the publishing house Afart.
The prize has been awarded by an independent jury since 2012 and was handed out at a ceremony at the annual Crime Fair in Horsens, Jutland – the biggest such event in Northern Europe.
Nightmare visions, torturous images
The jury's motivation in excerpt:
"My Mind's Eye is a fully cast work that, like another ouroboros, bites itself in the tail. At the same time, it is full of gaps in the space between text and images, where the reader can get lost and lost in nightmare visions. Even after reading, the torturous images haunt the reader, like a nightmare from which one cannot or will not be awakened. The experience that this is not going well is in the pictures from the start.
No one in the jury claims to have fully understood everything in My Mind's Eye, which in this case feels positive. Then there is a reason to revisit the horror of the work and lose yourself in the frightening fable about a family that is disintegrating and a child that may perish.
My Mind's Eye is a hybrid that changes according to the eyes that see. Is it a realistic tale of the time after the nuclear war? Is it a mentally ill girl and woman's self-narrative? Is it a fable, a fairy tale that follows all the trappings of the fairy tale genre, from The Wicked Stepmother to the Rule of 3?
In its essence, My Mind's Eye is all of the above."
New book under way
Photos from the award ceremony and the celebration afterward can be seen at the publisher's Facebook page.
Afart has promptly ordered a 2nd printing of My Mind's Eye and Anna Laurine Kornum is working on a new book about the main character.
Data
1 book
68 pages, colour
20.5 x 28.6 (hardcover)
Ages 15 and up
Second win for comics
It is the second time, a Danish comic book wins the Danish horror award. In 2013, Lars Kramhøft and Tom Kristensen took the prize with their horror comic, Made Flesh.