Infection & Vaccines for the Wealthy
Casper Sand is a Danish graphics designer with a big passion for comics.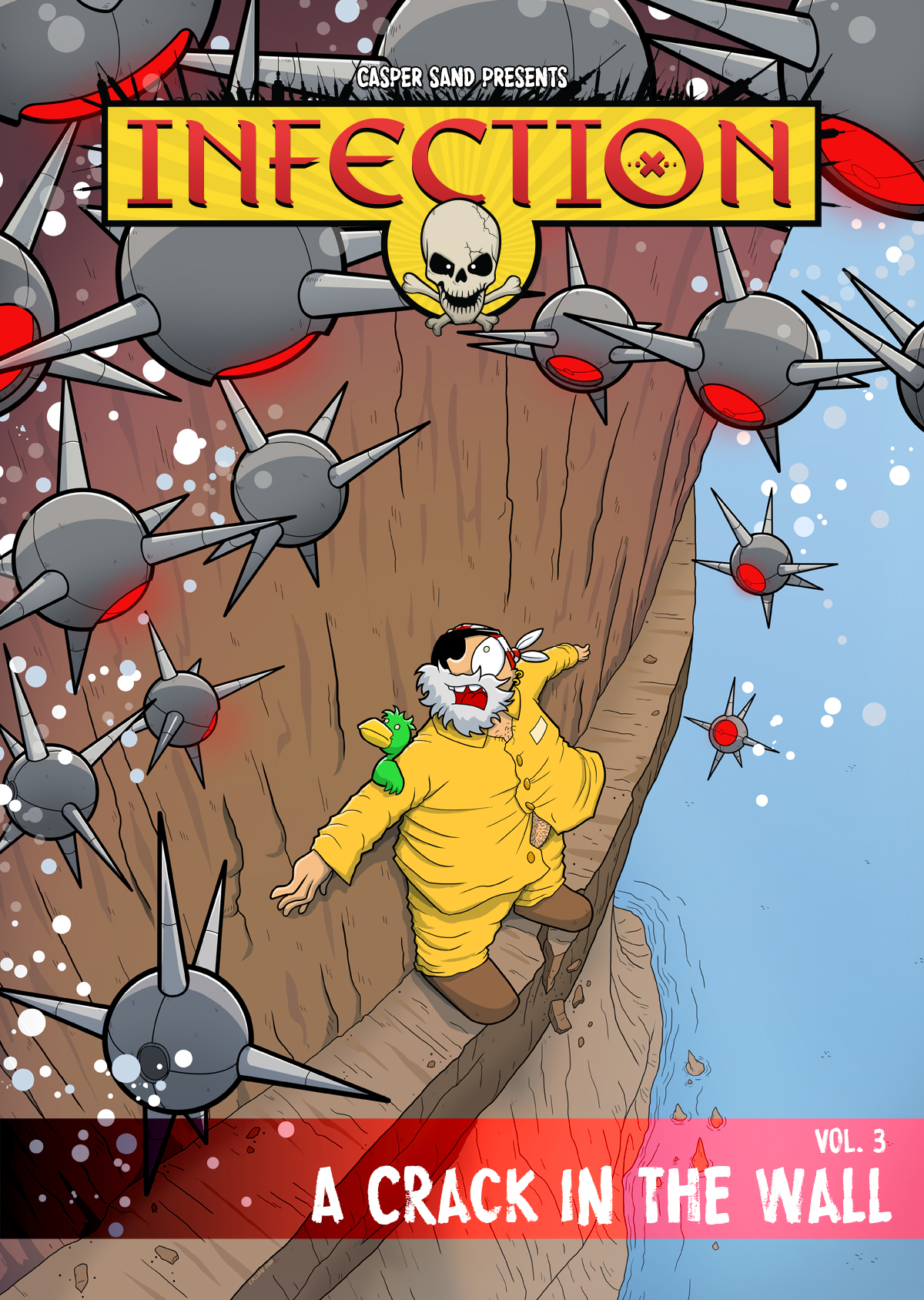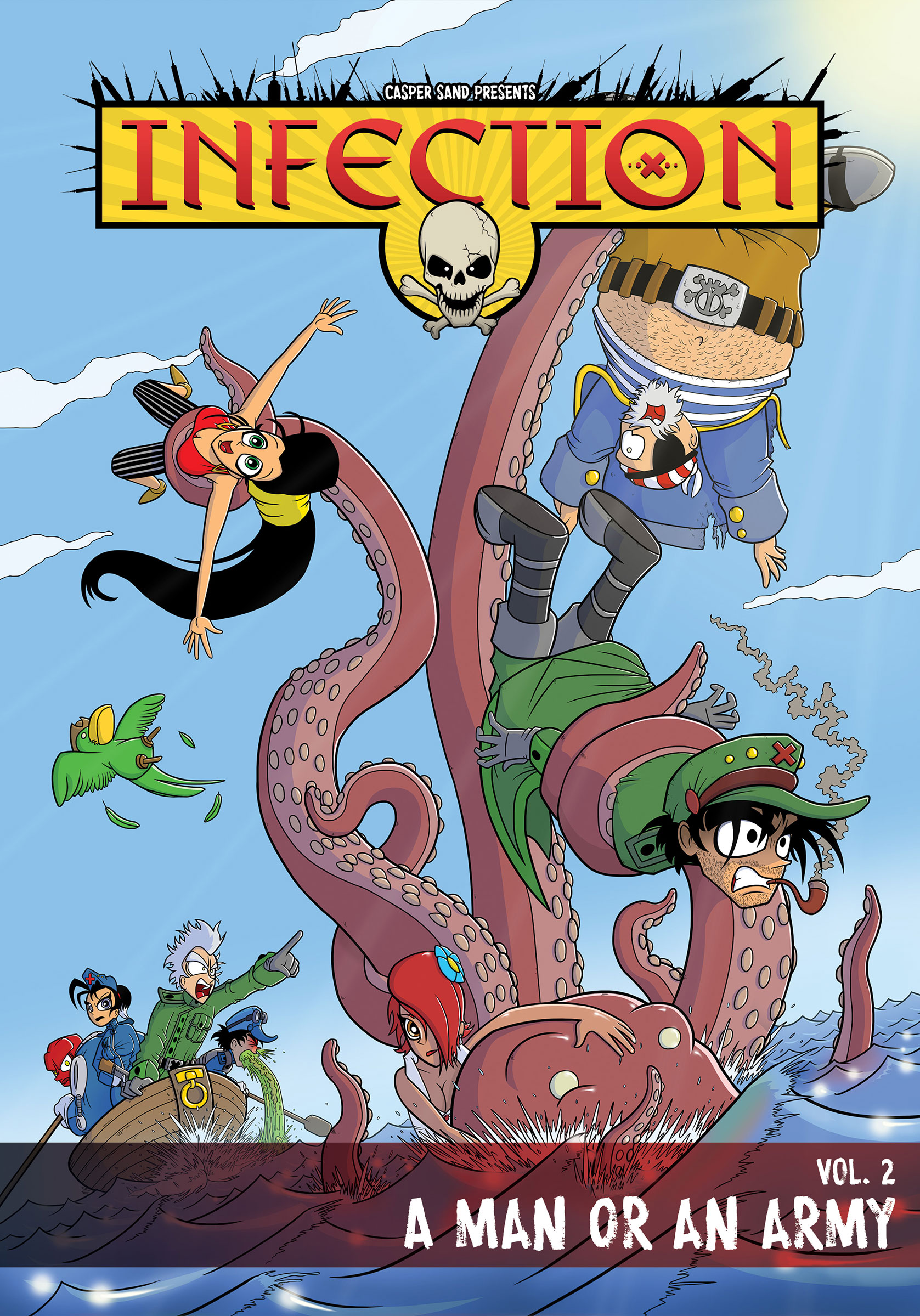 He has been drawing most of his life and loves to tell stories through this specific medium. His work has been featured in various magazines and anthologies throughout the years, but finally, it is possible to enjoy a longer and larger story in his solo debut, Infection.
The Green Plague
In Infection, we are introduced to the antihero Dave Blame who gets left behind on Antarctica by his former comrades. We get to follow him as he fights his way back to New Russia where the evil organization Global Waste is suppressing its people. The world is falling apart in Infection. A global pandemic called The Green Plague is infecting the population, and Global Waste acts as the savioir who can provide vaccines for the wealthy. Though, as we get to know, everything is not as it seems. And Dave Blame learns that he must both defeat Global Waste, but also get revenge over his old soldier comrades. The story is filled with gags and fun situations, but is also a harsh mirror into our own reality.
The first volume "No Smoking" was released in 2020, ironically, just as the covid-19 pandemic swept across the world. These first chapters were originally released as a webcomic. The point was always to make a printed version at some point. But Casper took it a bit further, as this new version of Infection is expanded with more pages, and also fully remastered with new colors and dialogue.
8 volumes planned
In 2021 the second volume "A Man or an Army" was released. Just as the first volume, it received a lot of positive reviews, with many stating that they were hooked for the continuation of the story. After volume two, Infection is no longer a converted webcomic, as it will only ever be released in this new format. Casper has been working hard on the next volume "A Crack in the Wall", and will be ready to release it in 2022.
The full plan for Infection includes around eight volumes with volume four also well on its way.
Data
2 books
78 and 66 pages
Book 3 and 4 are in production.
17,6 x 25,0 cm
Casper Sand Christensen
A Danish comic artist and graphic designer, Casper's published works include various newspaper strips and other anthology stories in Danish. He has been drawing comics for most of his life, but it is only recently that his work has been published in print. Infection has been a passion project for years now.