Our new Danish Comics 2022 Foreign Rights catalogue is now available for download in PDF format. 84 pages divided into sections of Mainstream Comics, Graphic Novels, Family & Children and Picture Books.
Lots of new titles in 2021/22
We present 21 fresh titles for your consideration. Please click on the covers to read more and contact the individual rights owners.
Meet us in Angoulême: We will attend The Angoulême International Rights Market in March/April 2022 (new date yet to be announced). Please stop by our booth or contact us in advance to arrange a meeting. We will bring our printed catalogue and have sample copies of all our titles.

NEW Mainstream Comics of 2021/22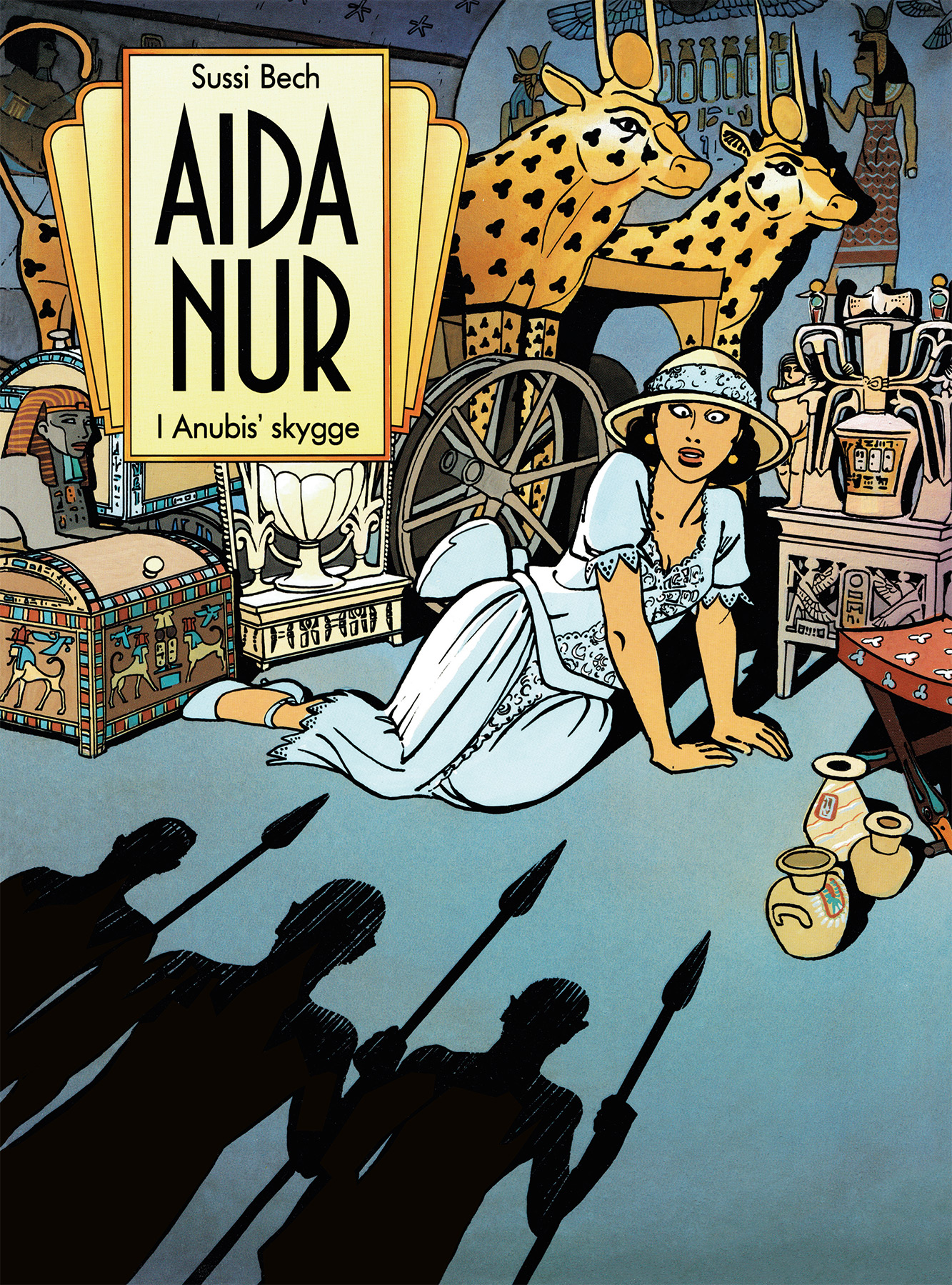 Aida Nur: Currently published in the German ZACK Magazin, the complete Aida Nur comic has been rescanned from the original drawings and colourings and digitally restored and embellished by Sussi Bech.
Cairo 1922. With a handful of friends, the belly dancer Aida Nur locates an old Egyptian tomb. Through her contacts, she tries for an easy escape from poverty by selling its antique treasures on the black market. But the news of the intact vault attracts all kinds of greedy types without scruples – from the nightclub owner Mohassib to the 7th Earl of Curmudgeon. A period crime story.

Anepantla: Anepantla is an expressive historical fiction drama that takes place during the height of the Aztec Empire. We follow the young court musician, Atl, as she discovers the secrets of the mystical Rain God whom she feels inexplicably drawn to.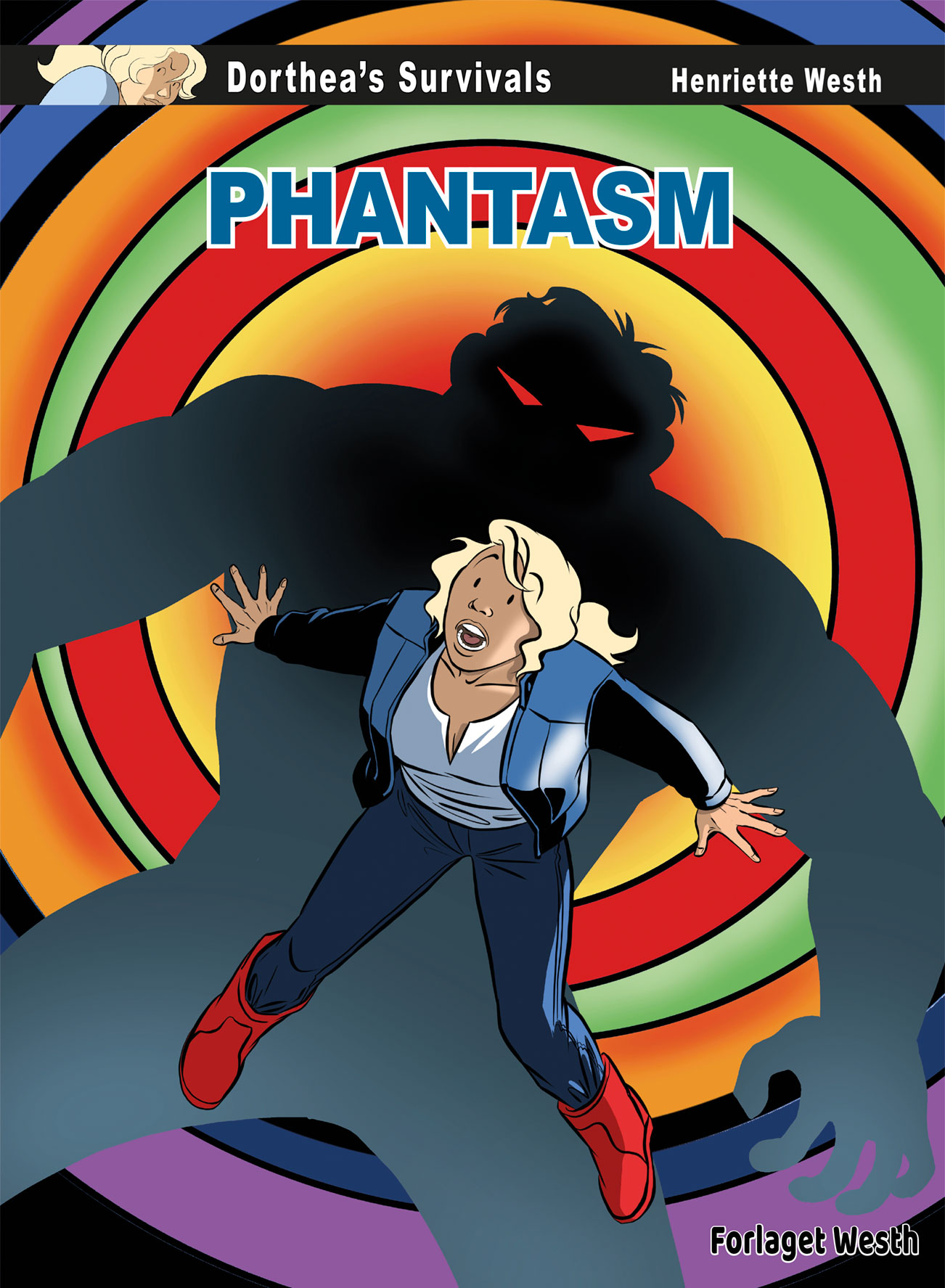 Dorthea's Survivals: Interpol agent Dorthea Bourgogne's XO, Nicky, has a thundering headache. Dorthea soon realises that Nicky is suffering from more than just common pain. Time and aggressive villains are their enemy in their quest to find a treatment before Nicky's head turns to mush.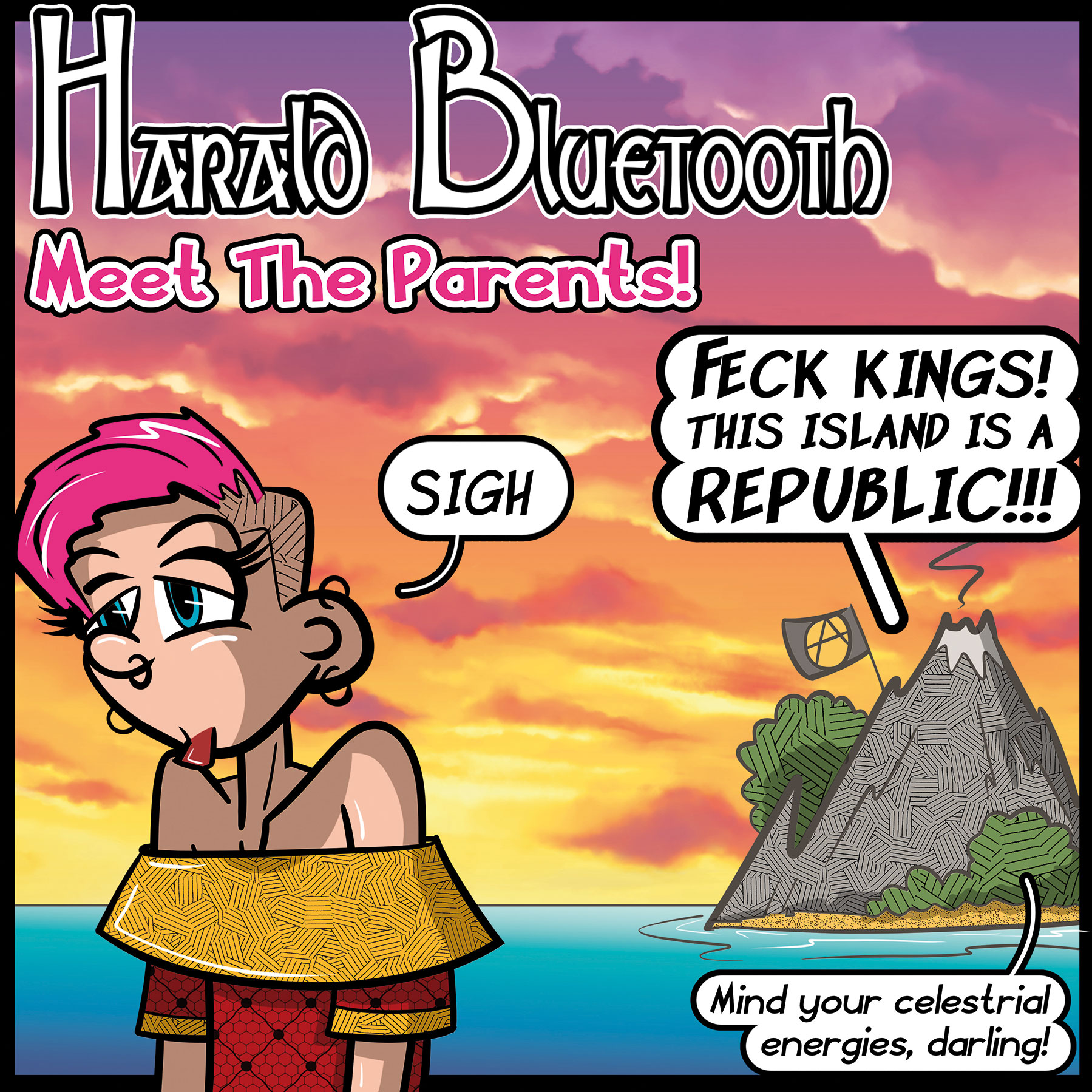 Harald Bluetooth: He was the 2nd Viking King of Denmark (and Norway and parts of Sweden). This is the (kinda) true and (almost) honest story of his (daily) life. It's all about being an old-time Viking in a modern world!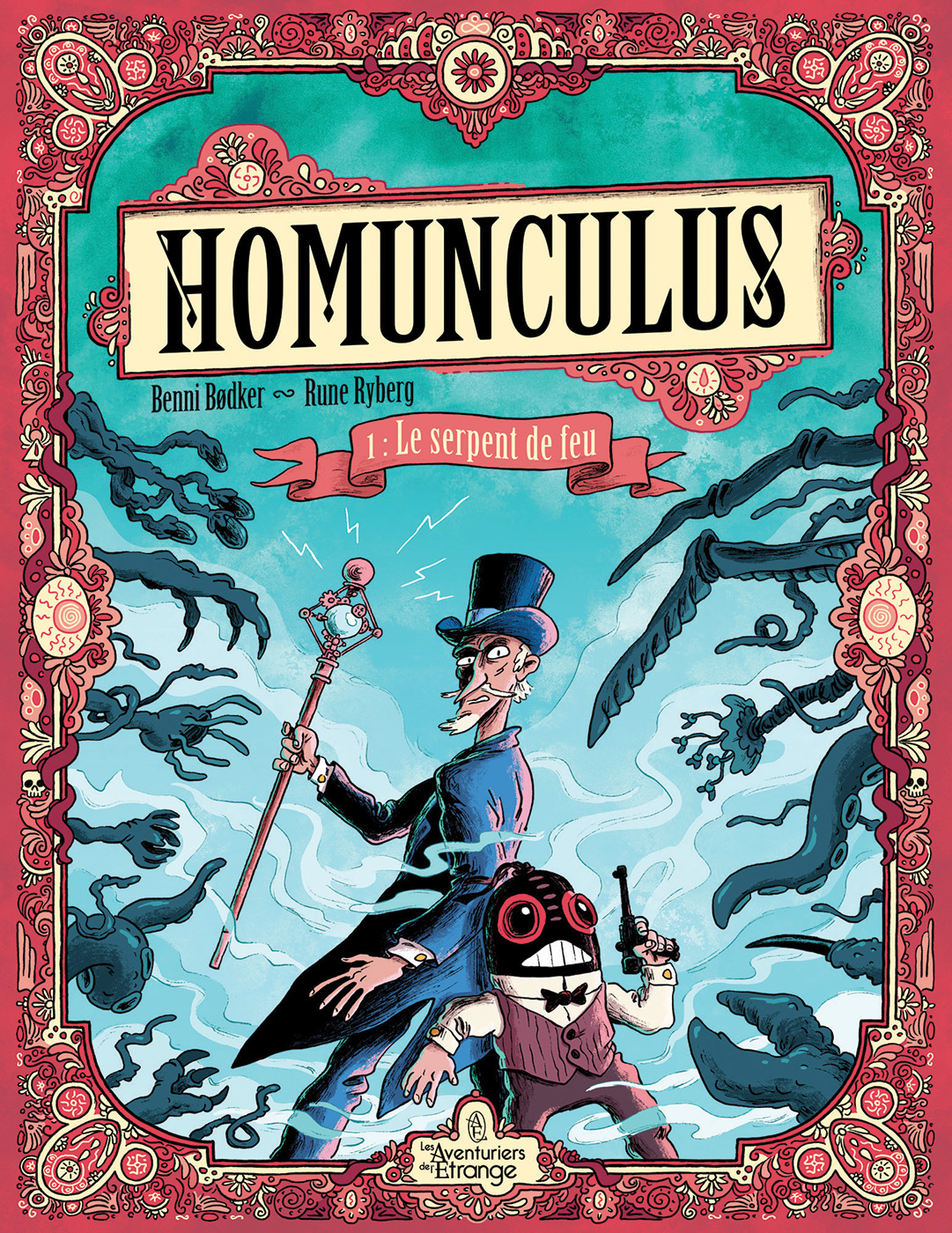 Homunculus: Meet supernatural sleuth Dr Harryhausen who fights false psychic media and explores the fifth dimension. Usually accompanied by his sidekick Homunculus – who, as his name suggests, is an artificial being created by an occult group whom Dr Harryhausen fiercely battles …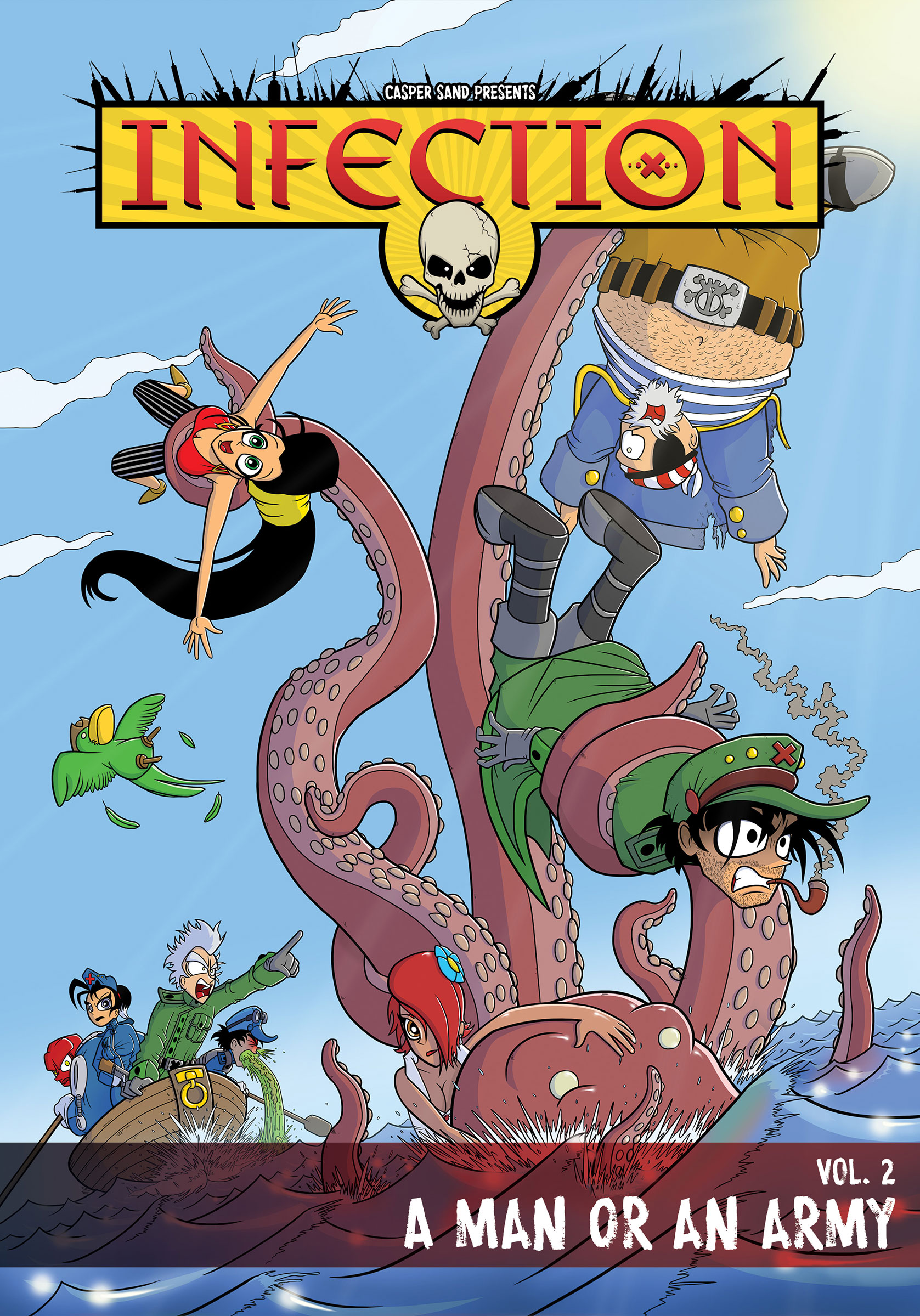 Infection: Originally a popular Danish webcomic. Now finally, remastered and expanded for print. Infection is a story of rage and revenge and is built around action and humour. We get to meet Dave Blame on his way to destruction throughout vol. 1 and 2. And it is only the beginning.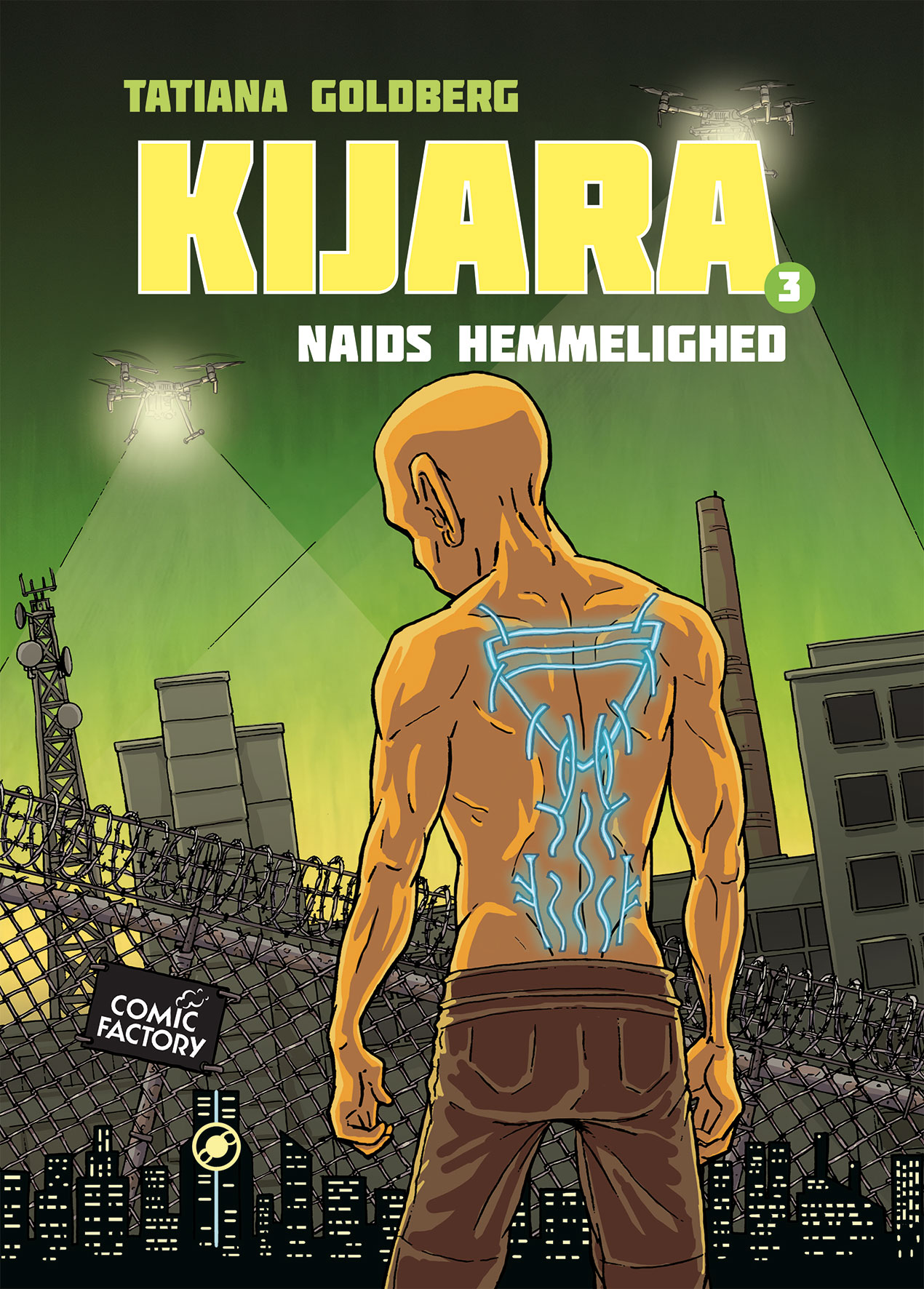 Kijara: The series takes place in a united European Union where genetic modification is common and people with illegal modifications are deported to enclosed camps. Kijara is illegally modified and forced to work for a police unit dealing with illegals.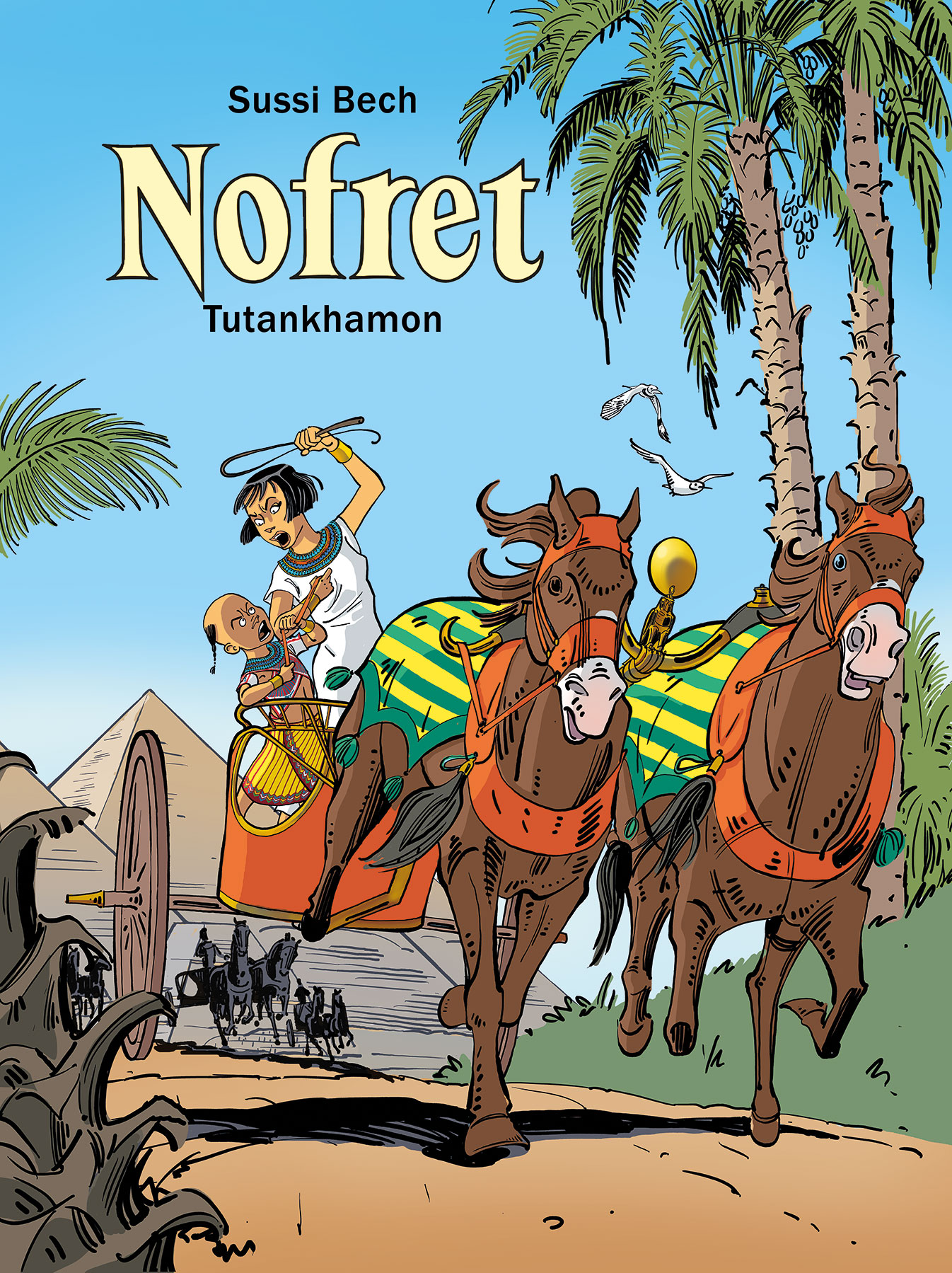 Nofret: Book 13 will be published in Denmark in April 2022 and bring the series to its final conclusion.
One of the greatest graphic novel successes in Scandinavia, Sussi Bech's series tells the exploits and travels of a girl in the Egypt of the pharaohs. During the reign of Akhenaten, Nofret must free herself from slavery in Babylon, survive as a dancer, fight against the pirates of the Aegean Sea and intrigue as a temple priestess.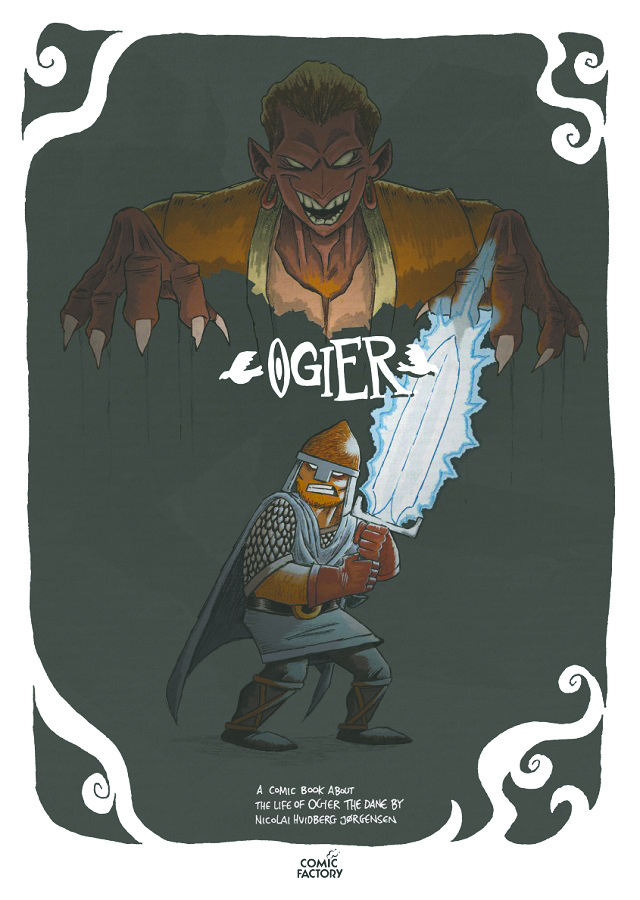 Ogier: A comic about Ogier the Dane and his travel to France. Ogier is taken as a penance by Charles the Great. He is transported from Denmark to Paris, where he ends up spending a large part of his life. We follow him in his development and see what resistance he encounters on his way.

The History of the Runes: A comic book which follows the runes from their creation and up to today, told by historical and mythological characters like the god Odin and Queen Thyra of Denmark. Their history has never before been told in comic book format.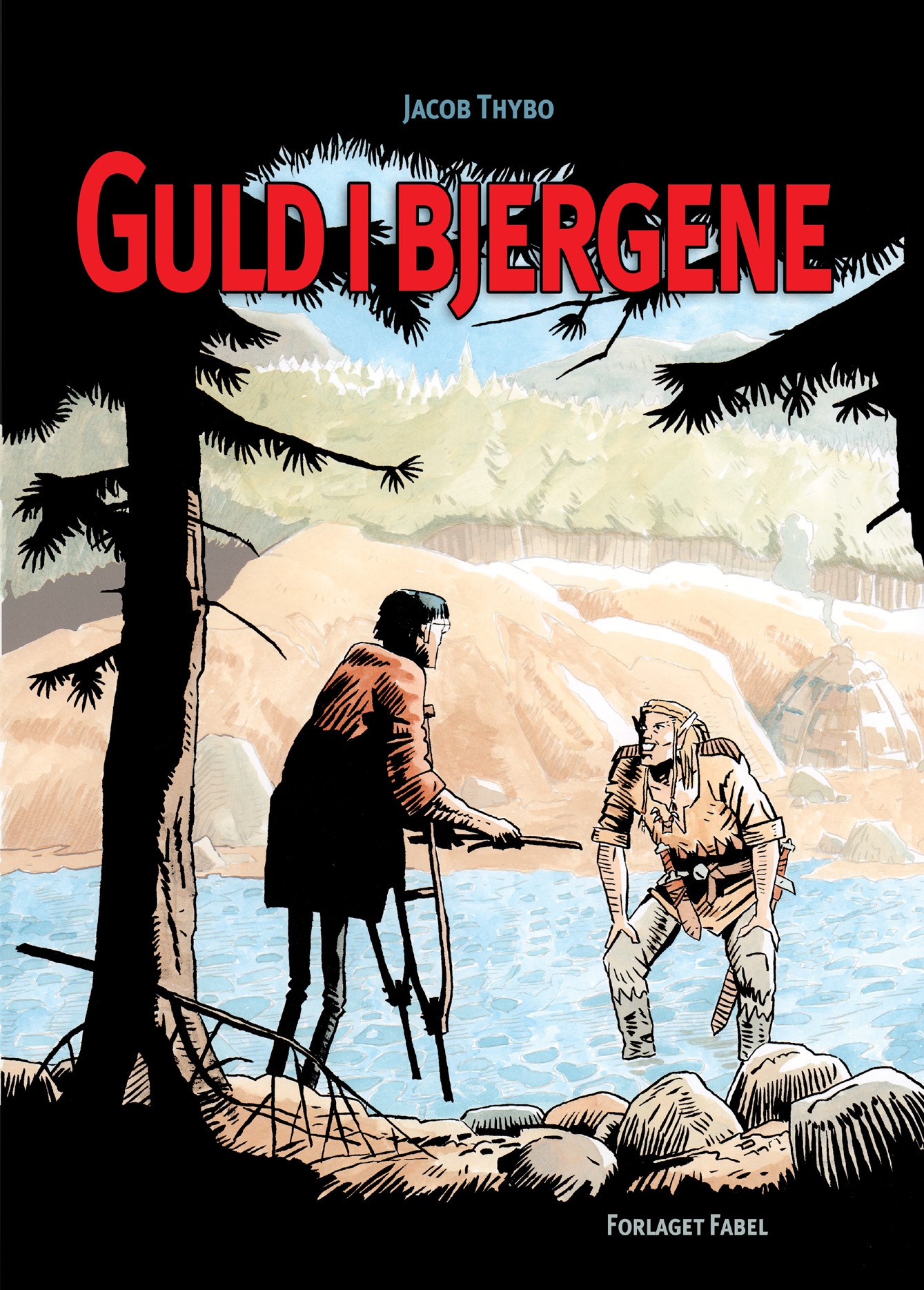 The Mountains Ablaze: 1835. A crippled boy is born into a frontier colony. After getting attacked by local bandits, he flees with his mother. In the wilderness, they become mixed up in a conflict between the military and the original inhabitants: the Elves.

New Graphic Novels of 2021/22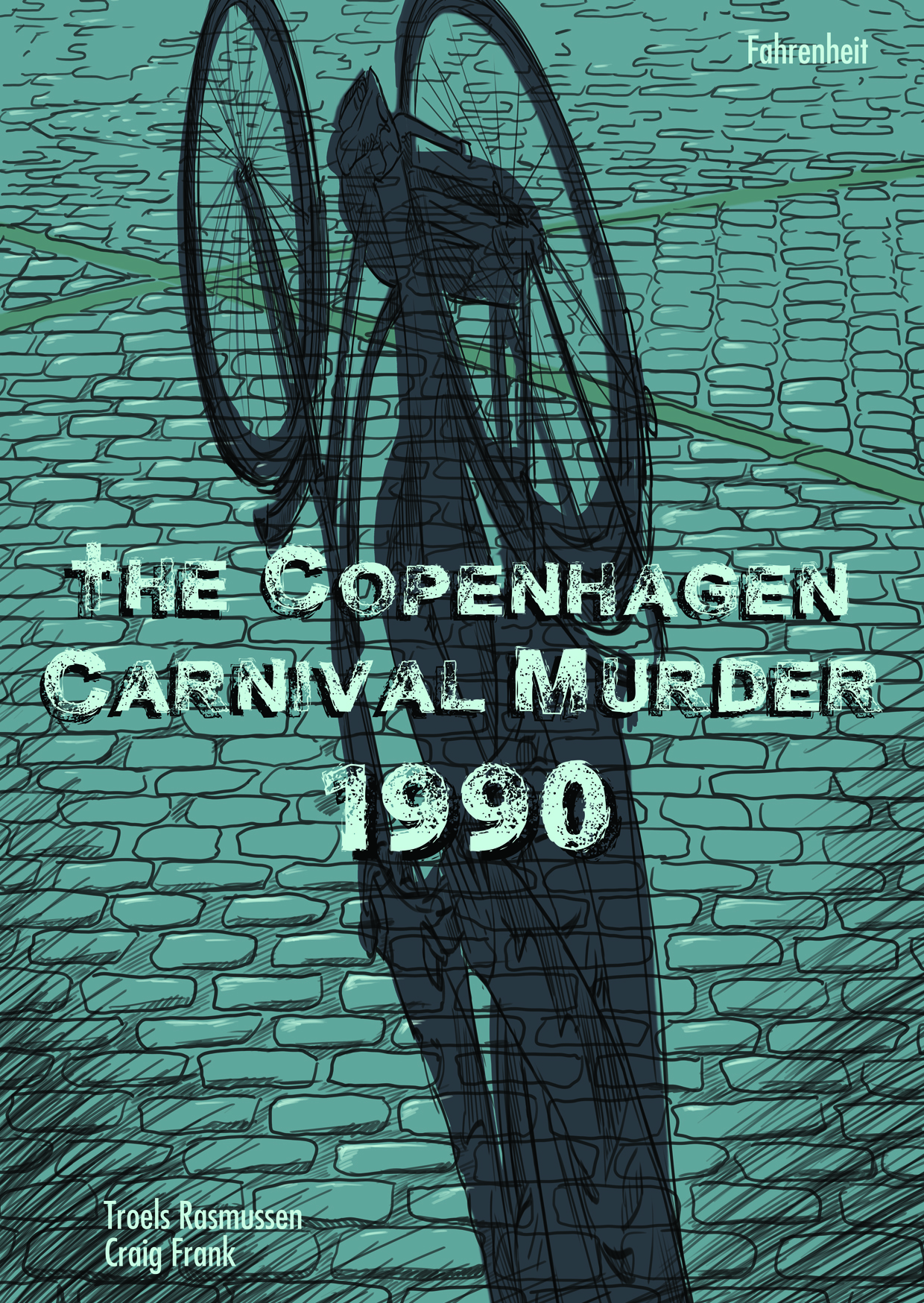 The Copenhagen Carnival Murder 1990: In 1990 a young woman was brutally murdered. The murderer was never found. A historian and artist discover a new perspective about the signature the murderer carved into the victim's arm which points towards a whole different suspect. Based on a true story.

DAD: Following a terminal illness and death in the family, how do you go on with your life? 55 years old Søren M. Thomsen does it by making his first graphic novel "DAD". A Heart Touching homage to his father and family.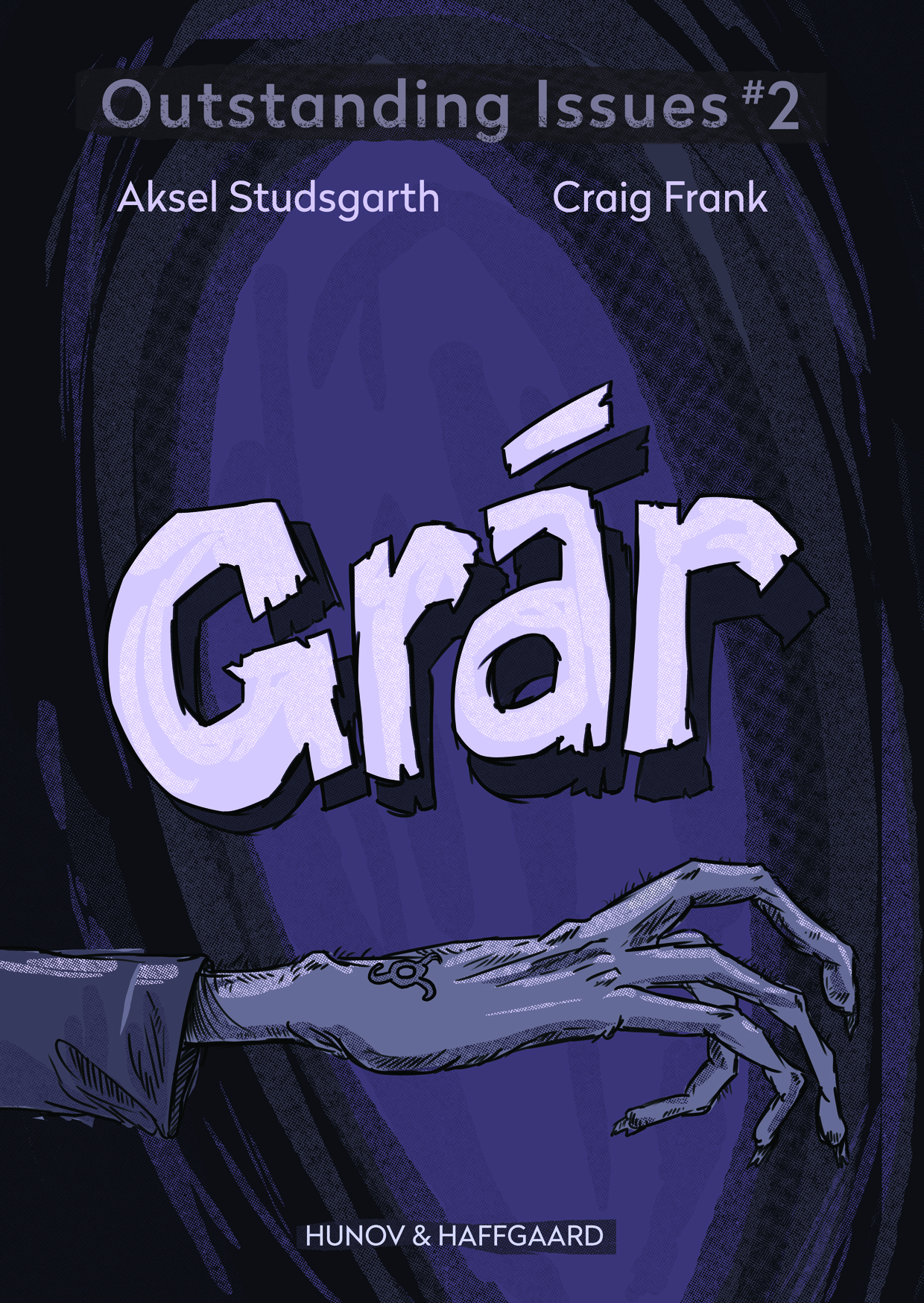 Grár: Wisconson, 1963, Lonely Greta fills the hole in her heart by attending strangers' funerals. One day, she crashes the wrong funeral and her punishment is being able to see the GRÁR. Their need is much larger than hers.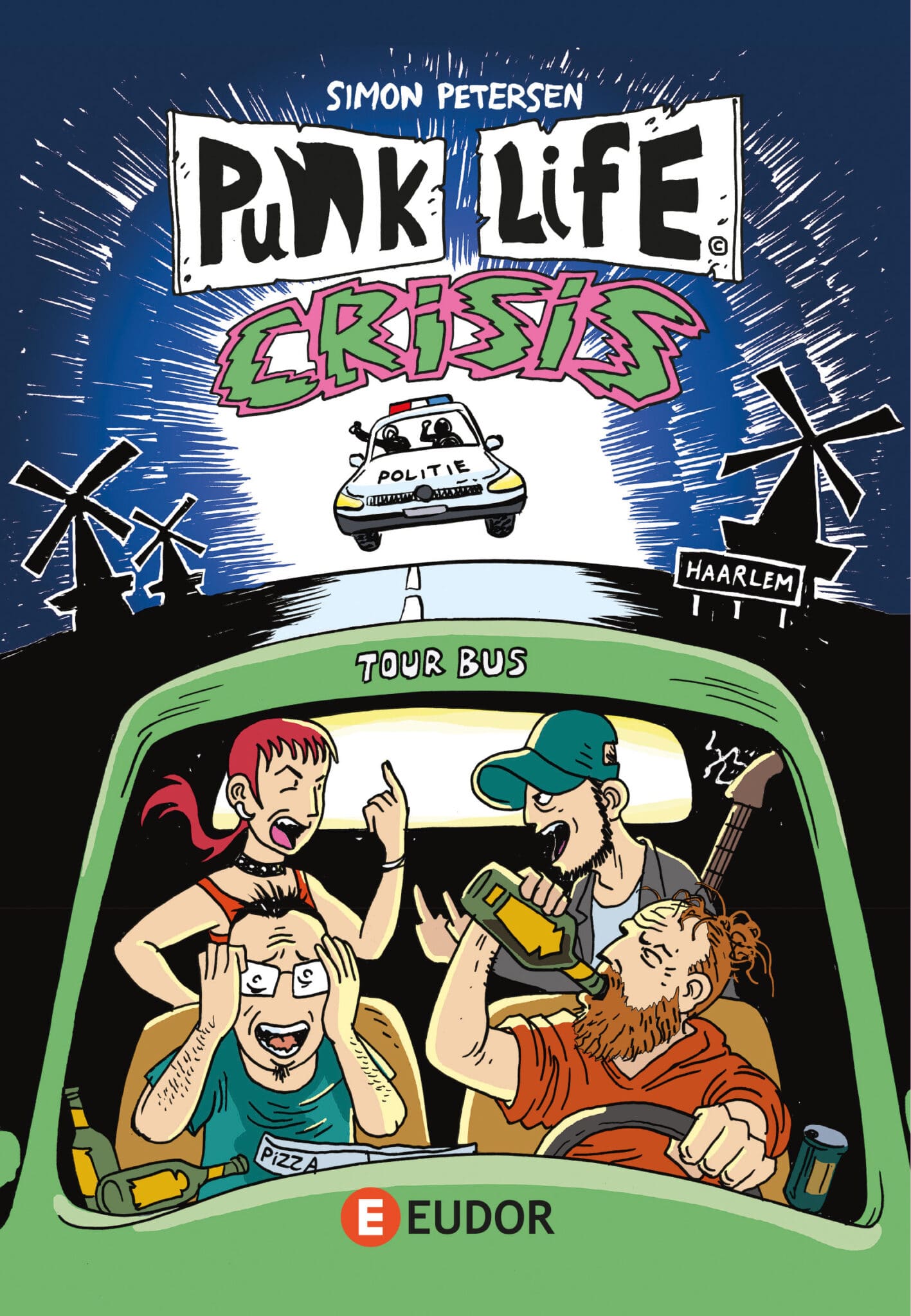 Punk Life Crisis: This book is for anyone who can't fit into their old black metal T-shirts anymore. It's a story of one last chance to be cool and rock out in a band: Simon is approaching 40. His old-time punk friends have become f*king breeders and suburbians. Their fight against capitalism has been put on hold, while the »shit system« provides them with social care and child support. No more concerts and pub crawls. Only Simon is still dreaming of becoming a lead singer in a punk band before it's too late. One night at a metal karaoke concert he's asked to join a new band.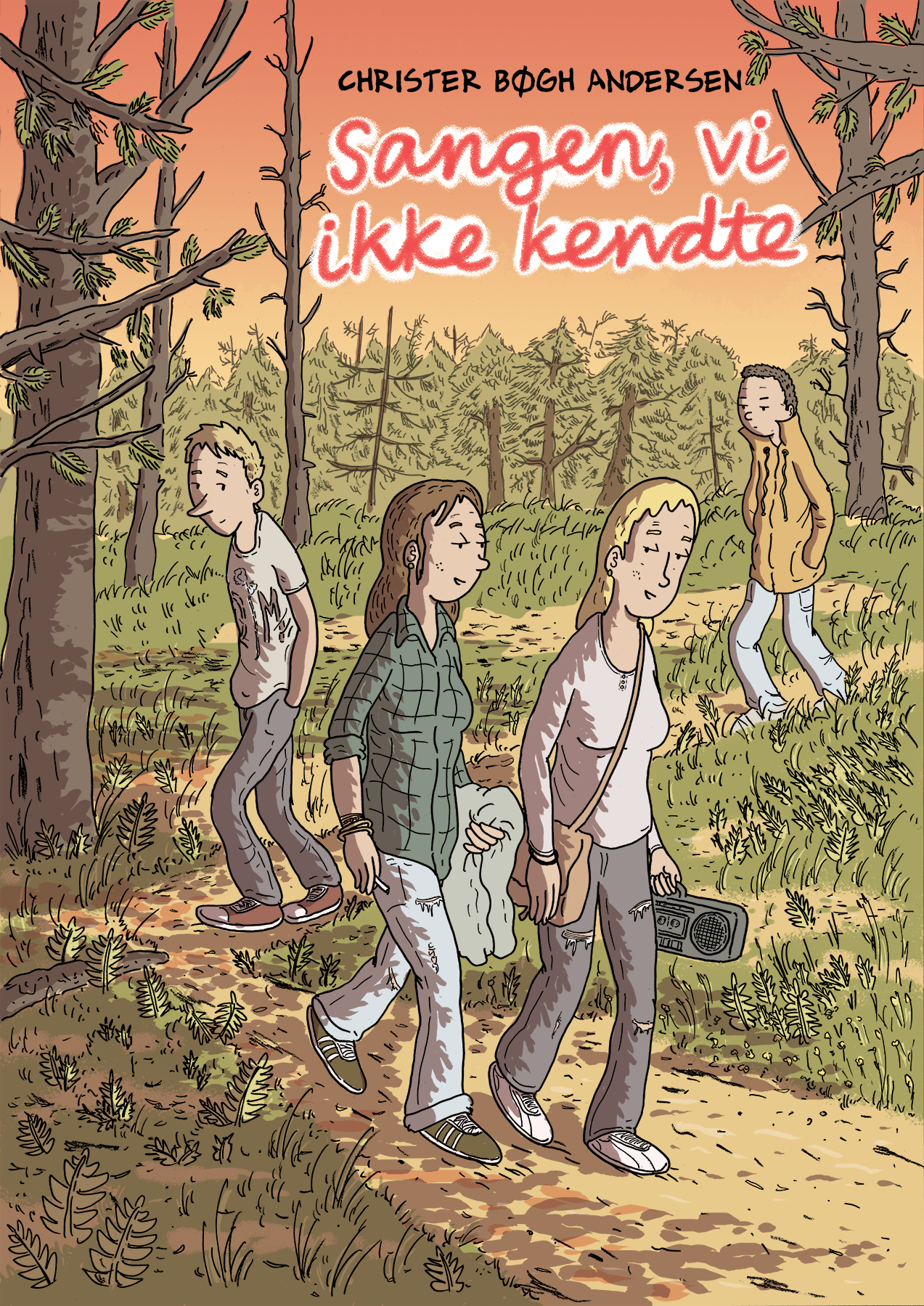 The Song We Didn't Know: June 1990. Jannick, 15, is enjoying the peace of home with little brother Nis and their mother. Big sister Karen then arrives with a new friend, Camilla, ending the peace for Jannick. A story about family relationships, jealousy and desire.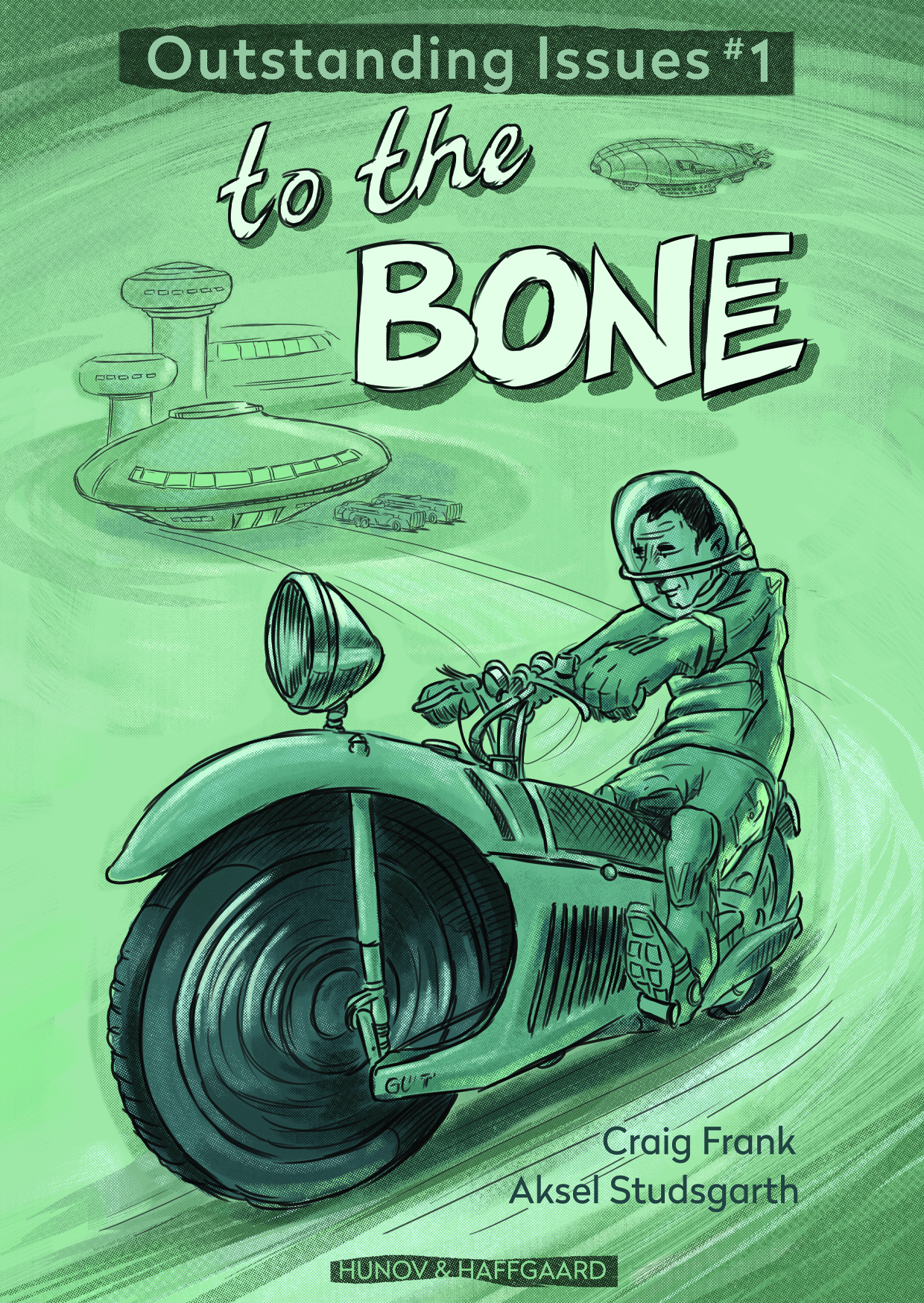 To the Bone: How do you explain one of the biggest mysteries of our time? In To the Bone, we follow three heroes as a tragic chain of events causes them to break all the rules of time travel – with devastating consequences for everyone.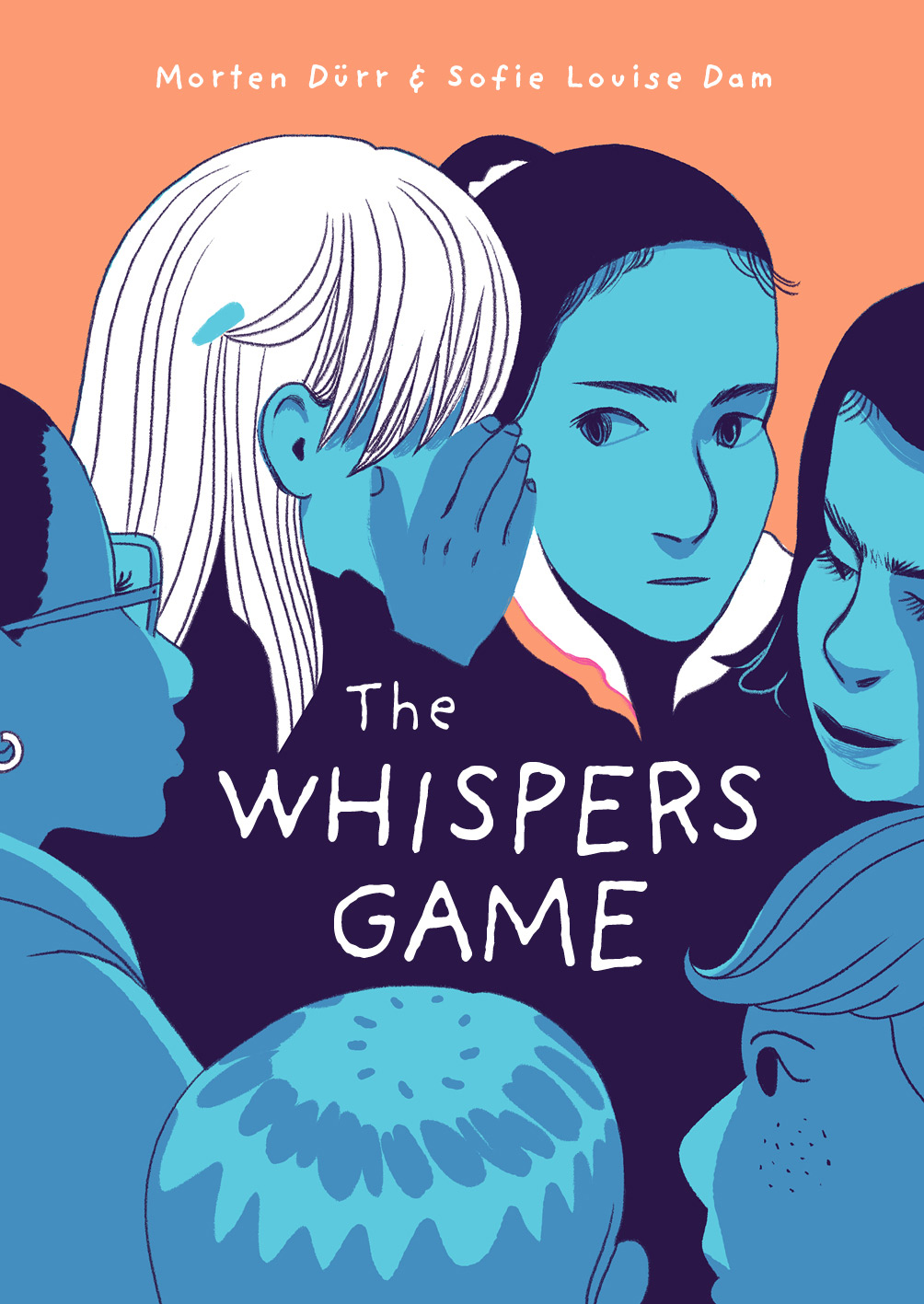 The Whispers Game: Playing "pass the message" at school was a lot of fun for Vera and her friends. Then the quiet, new girl Anna joined the game. She whispered: 'My mom hits me'. The Whispers Game is a comic book about girls making themselves heard.

New Family & Children Titles of 2021/22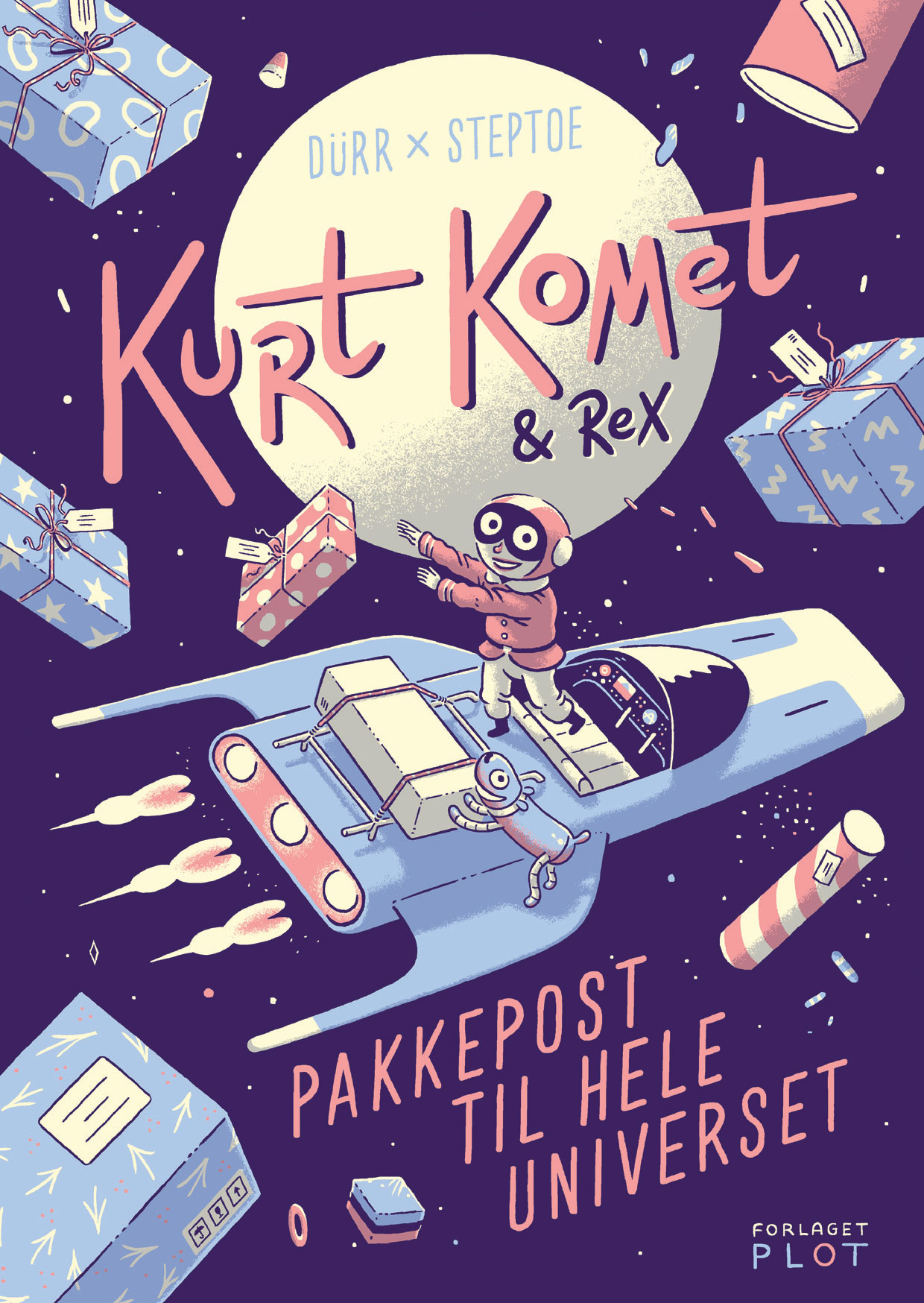 Comet Kurt & Rex: Comet Kurt has his very own space rocket. He has a very cool job too. Kurt is a rocket delivery boy flying through outer space with his trusted robot dog Rex. A fun read for young school children – guaranteed to spark their imagination.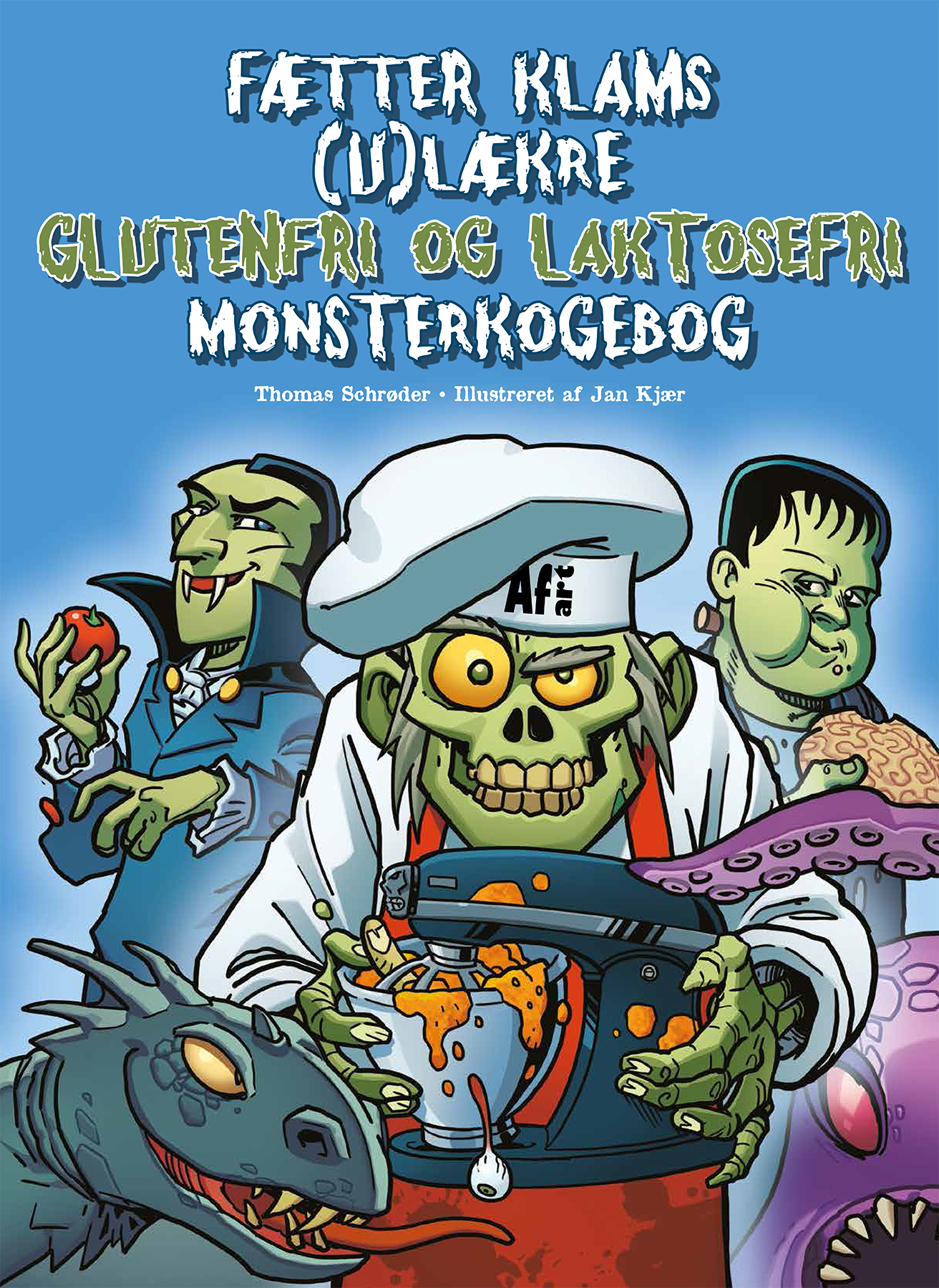 Cousin Gross' (Dis)tasteful Gluten-free and Lactose-free Monster Cookbook: The Underworld's leading chef, good old Cousin Gross, has gathered 30 of the most terrifying monsters and their favourite dishes in the most (dis)tasteful cookbook the world has ever seen. The book was heavily covered on national Danish tv, radio and magazines when it came out.

New Picture Books of 2021/22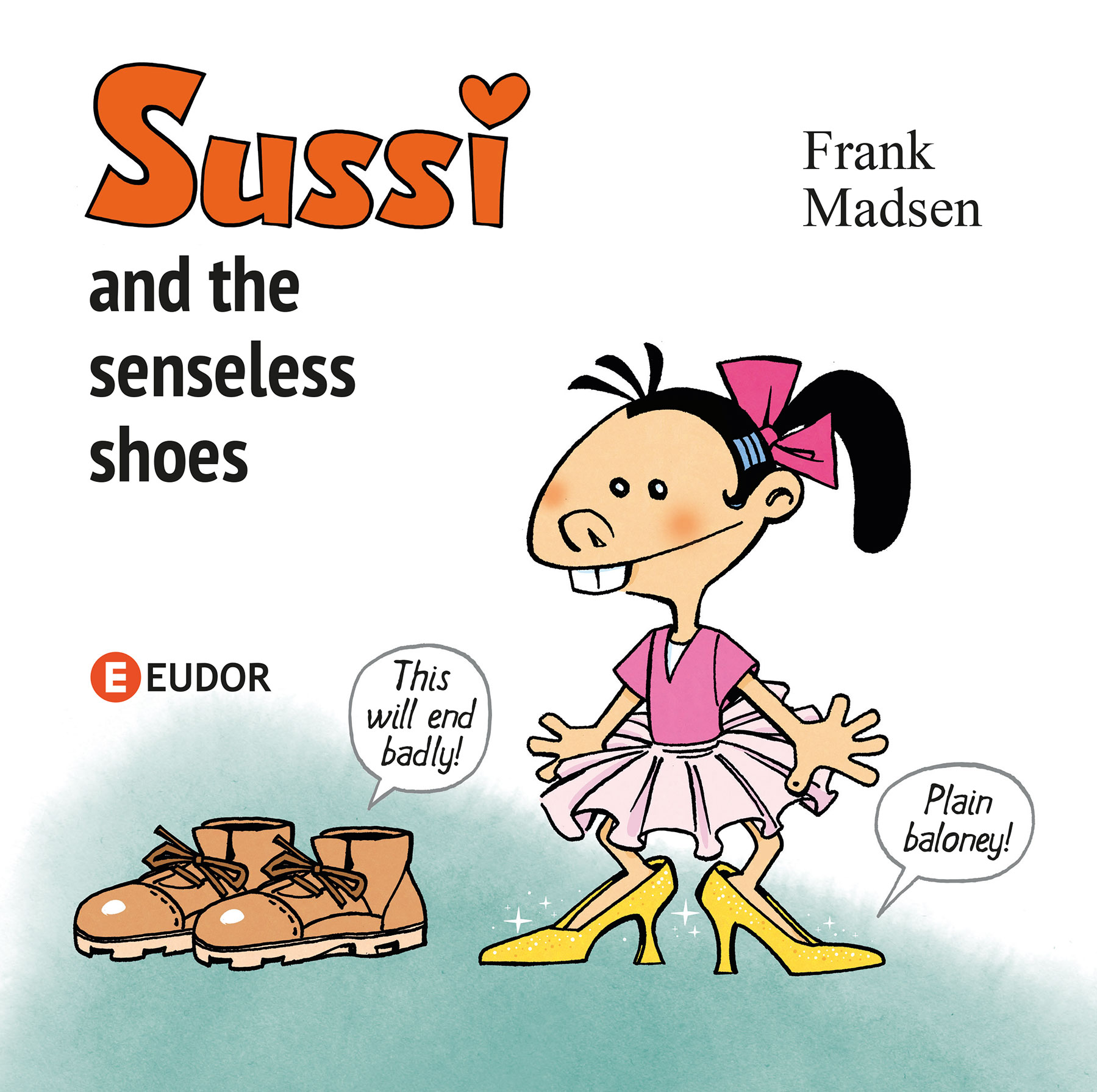 Sussi and the senseless shoes: Sussi is 5 years old. Sussi is extremely fond of shoes. Every day, Mom tells Sussi to wear her sensible shoes for school. But sensible shoes are boring and annoying company. One day, Sussi finds a pair of shoes in her Mother's locker she has never seen before. It is as if they're talking to her!